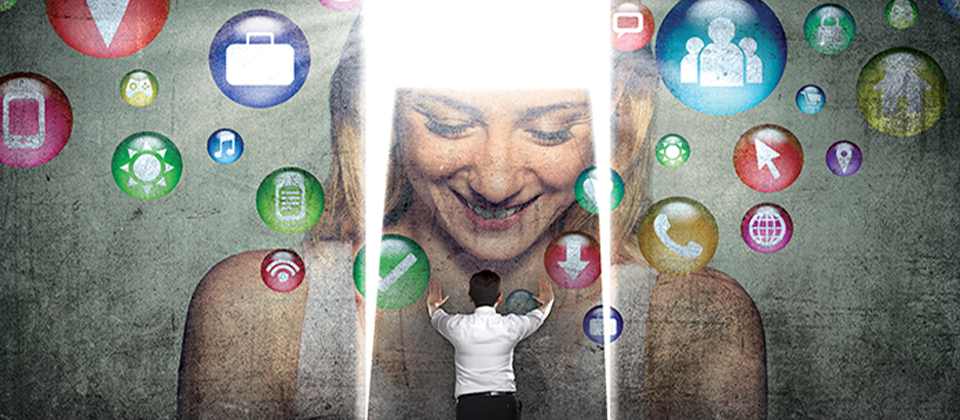 As Millennials buy homes, energy marketers face new expectations
By: Richard Rutigliano, PriMedia Inc.
Homeowners form the core of the customer base at most retail energy companies, and marketers need to anticipate changes in homeowner preferences in order to remain vibrant and profitable. As homes turn over these days, members of the "millennial" generation account for an ever-growing share of the energy-buying population. Let's take a close look at this much-discussed generation and their unique preferences.
There are approximately 84 million Americans born between 1980 and 2000, and they are expected to have a combined spending power of $1.4 trillion by the year 2020. Recent surveys and news reports suggest that they are 43 percent non-white, and 25 percent of them speak a language other than English at home. Pew Social Trends wrote in its 2014 report Millennials in Adulthood, "Now ranging in age from 18 to 33, they are relatively unattached to organized politics and religion, linked by social media, burdened by debt, distrustful of people, in no rush to marry—and optimistic about the future."
What else do we know that is relevant to providers of home comfort and energy products?
They are buying homes. The 2016 Home Buyers and Sellers Generational Trends Report by the National Association of Realtors® said that buyers aged 18 to 35 comprise 35 percent of the home-buying population, compared to 26 percent for Gen X (buyers 36 to 50). "This year's report saw an increased share who purchased in suburban locations and who purchased detached single-family homes," the report states. "Forty-five percent of Gen Y buyers now have children under the age of 18 in their home, 64 percent are married couples, and 12 percent are unmarried couples."
They face economic challenges. The 2014 Pew report paints a bleak financial picture of Generation Y. "Millennials are the first in the modern era to have higher levels of student loan debt, poverty and unemployment, and lower levels of wealth and personal income than their two immediate predecessor generations (Gen Xers and baby boomers) had at the same stage of their life cycles," according to Pew. "Their difficult economic circumstances in part reflect the impact of the Great Recession (2007-2009) and in part the longer-term effects of globalization and rapid technological change on the American workforce.
"Median household income in the U.S. today remains below its 1999 peak—the longest stretch of stagnation in the modern era—and during that time income and wealth gaps have widened. The timing of these macro-economic trends has been especially hard on older millennials, many of whom were just entering the workforce in 2007 when the economy sank into a deep recession from which it has yet to fully recover."
A recent survey from The Principal Financial Group Knowledge Center found that 84 percent of millennials describe themselves as passionate about creating financial security, with most of them believing that Social Security won't be around when they retire.
They are enthralled by technology. Nielsen wrote in 2014, "The millennial generation is the first to come of age with cable TV, the Internet and cell phones, so technology is essentially baked into every millennial's DNA. In fact, when asked what makes their generation unique, millennials ranked 'Technology Use' first (24 percent). … Millennials have more of a positive view of how technology is affecting their lives than any other generation. More than 74 percent feel that new technology makes their lives easier. … An astounding 83 percent say that they sleep with their smartphones."
Facebook is the platform of choice for 72 percent of the generation, according to Nielsen. "This generation's digital tendencies, however, mean that marketers and brands need to step up their games in order to keep up and engage with them," the report states.
They have high expectations for customer service. In a recent study regarding millennials' view on utilities, Accenture found that Gen Y's expectations are driven by their customer service experiences with e-commerce vendors. "Fast, simple and effortless is what consumers want. It needs to be on their terms—anytime, anywhere," Accenture wrote. "What consumers experience in one industry sets the bar and shapes expectations for all experiences." When the surveyors asked millennials what kind of experience they want with their energy provider, 92 percent said it should be as easy to complete transactions online as in person or on the phone. Eighty-three percent of respondents said it would negatively impact their customer satisfaction if their energy provider was not able to give them a seamless experience, and 77 percent said the lack of a seamless experience would discourage them from signing up for additional products and services.
Seventy-six percent of Accenture's respondents said they expect a meaningful, personalized online experience, such as a website or app that "knows" their real-time energy usage and automatically signs them up to the best available offer. They also expressed strong preferences for customizable digital bills; text messages or e-mails that provide regular updates on real-time energy usage and projected end-of-month bills; and digital notifications for new energy-related products and services identified as relevant to them.
They need help around the house. "Most young homebuyers grew up watching their parents spend weekends with their honey-do lists, or they had chores to do on the weekends," said Lou Cardillo, of the Lou Cardillo Home Selling Team, in a BankRate.com article entitled, 11 Must-Haves to Sell to Millennial Homebuyers. "Most young buyers are not going to follow in their (parents') footsteps. They don't want to do that stuff. … They want their weekends to themselves and don't really want to be cleaning gutters or cutting the grass."
Self-described millennial Brian Blaushild, writing for Smart Business Online in April, wrote, "I never had to learn how to drive stick shift, I have no idea what a carburetor does, and there's no way I could fix a lawnmower. Let's face it. For the most part, my generation doesn't have much technical aptitude; we're not mechanically inclined or used to working with our hands."
They like recommendations. "Millennials don't want to simply purchase products and services from a brand," wrote Matt Walker, CEO of Main Path Inc. in a May Entrepreneur article entitled How Do Millennials Find Your Business? "They want to engage with that brand, narrowing the gap in the consumer/company relationship. They won't be moved to buy a product based on a sales pitch. Millennials want to find new companies based on recommendations from friends. They want to interact with your website to learn more about your brand and share their own experiences online." He said that around 70 percent of millennials use friends' posts on social media to help them decide whether to buy a product or service.
The Cambridge, MA inbound marketing firm Hubspot posted an article last year called 8 Modern Tips for Marketing to Millennials, which said Gen Y craves content-driven media. "They're scouring websites, blogs, and social media because they feel empowered by all of the remarkable content they're discovering. … They trust relevant, authentic opinions from real product users they can relate to. In fact, 84 percent of millennials say user-generated content has at least some influence on what they buy, and 73 percent say it's important to read others' opinions before purchasing."
They are less concerned about energy costs than older homeowners are. The National Association of Realtors' study found that 33 percent of millennials consider heating and cooling costs very important when buying a home, and 18 percent consider energy efficient appliances very important. Those numbers were the lowest for any of the generation profiled by the Realtors group.
Recent interviews with manufacturers by ACHR News indicated that millennials might not be ready to pay for energy efficiency. Sarah Taylor, of Emerson Climate Technologies, told the magazine that HVAC buyers under age 34 were as interested as older buyers in increasing the energy efficiency of their systems and reducing their energy bills. However, when it came to buying a system, younger buyers "were almost twice as likely to be concerned about purchase price, but were also much more concerned about premium features, including drafts, clean air, humidity, environmental impact, and having the best technology available. The younger buyers were also almost three times as likely to be concerned about connectivity."
Ben Poole, founder of Trusted Heating and Cooling LLC in Austin, Texas, told ACHR News that millennials are interested in HVAC systems that feature the latest technologies. "It's the technology that draws millennials toward premium systems, not higher energy efficiencies. But, while most say they want premium systems, only a handful are actually willing to spend the money for one."
They like to pay their bills in new ways. Huffington Post last year highlighted Gen Y's preferences in an article entitled Millennials Want to Pay by Tech. "A new study from PayPal and Koski Research found that millennials love paying with tech and are willing, even eager, to use new payment systems. The study reports that more than one third of millennials consider credit cards to be 'old school,' and over 70 percent said that they thought credit cards are not secure. The study went on to say 63 percent of them do not have a credit card and would find using plastic cards annoying."
Implications for the Home Comfort Industry
From this truckload of data and opinions, I have generated 10 ideas that marketers and contractors can use to gain more traction with young homeowners.
Continue to upgrade online customer service. Full-service fuel companies should continue to prioritize online functionality. Imagine a customer who wants to conduct their entire relationship via the smartphone, and do your best to enable them. Make everything easy, and maximize the data and control that you make available to them.
Share informative content. Create informative articles and videos and share them aggressively. Talk about what you know as an expert: how to reduce heating and cooling costs, how to be more comfortable at home, how to achieve full connectivity, etc. This will help young homeowners find you and appreciate you, and make it easy for them to tell friends about you.
Be interactive. Millennials want to engage with you online. Tune in to this style of communication, and excel at it. Encourage dialogue and feedback on your website and on review sites to create interactive, public conversations that will give prospects what they need to choose you: a look at what your customers are saying.
Be multi-channel. Use Facebook advertising and a YouTube Channel so that new homeowners see your content and benefit from the information you share.
Be decisive. It is valuable to connect with millennials online with an inbound marketing strategy. If your company lacks the skills in-house to be communicative online, engage an agency and pay them to do it for you. Maintain a close relationship with the agency, and discuss your goals and the results you are getting. Kick around new ideas.
Accept all payment types. Work with your vendors to manage payments from all of the new financial tech providers.
Keep your eyes down the road. Opportunities are emerging for companies that are willing to try new products and services. Look for opportunities, move aggressively, and evaluate the potential as you go. Expect to strike out a few times but also hit a home run or two. Post articles and videos about your hits and misses in social media, where homeowners can admire your creative approach to business and share their thoughts.
Embrace apps. Build a company app, and make it available on iTunes and Google Play.
Offer creative choices. Stick to the full-service model, because millennials need your maintenance expertise. At the same time, rethink how you price your products and services. Be creative, and offer à la carte options that will appeal to budget-conscious millennials.
Take the pain out of equipment purchases. Look for creative ways to finance equipment purchases that will appeal to cash-strapped millennials.
You don't have to change your business model to accommodate millennials. Simply be open to new ideas, stay agile, and keep things fresh. If you are concerned about your own limitations, enlist help from professionals.
PriMedia can help you deliver the convenience and communication that Millennials prefer with responsive websites, self-service applications and social media outreach. To get started, please give me a call at 800-796-3342 or email me at rrutigliano@primediany.com.